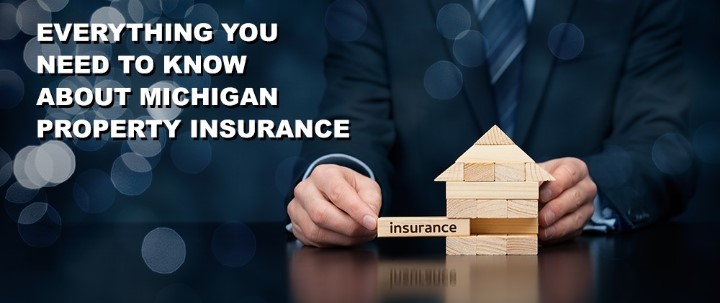 Whether you built a new house or you're moving into a different home, getting a fresh start is exciting. It's important to start everything off right by taking all of the necessary precautions with your Michigan properly and that includes proper insurance.

No two homeowners' situations are alike and neither are their needs. Michigan insurance companies cater to these differences by offering a variety of policy coverage levels, inclusions and add-one in the policies that are offered, With the protection of your home at stake, it is critical to keep certain considerations in mind when you are shopping for and selecting the proper Michigan property insurance.

Six Types of Michigan Property Insurance

In order to protect your wallet from steep expenses and protect your family from lawsuits, there are certain types of coverage you should make sure are part of your insurance protection plan. Our professional insurance protection staff can assist you in selecting the proper protection coverage needed.

1. Dwelling Coverage - Protection for the roof, walls and any other structural elements

2. Other Structures - Covers the physical structure of other buildings on your property such as a detached garage or shed.
3. Personal Property Coverage - Provides protection for the items inside your residence. Examples include furniture, appliances, electronics, clothing, jewelry, etc. This coverage applies even if the items are stolen or damaged outside of your residence. Our agency staff provides clients with a booklet to assist you in listing these items.
4. Liability Protection - Safeguards you and your family against lawsuits from people injured on your property. Also provides coverage if you inflict damage to the property of others
5. Guest Medical Protection - Pays for the medical expenses of anyone who sustains a physical injury on your property. This protection is not extended to the residents of the property
6. Additional Living Expenses Protection - Tales care of additional expenses that may arise if your residence becomes uninhabitable after a covered loss.

.